In my courses and ebooks, I teach you to live in harmony with your hormones in this toxic world. From prenatal, to menopause, to women who don't want children. I teach the importance of our hormones, thyroid, & metabolism.

"Ashlee is amazing! She is compassionate and knowledgeable. She helped me understand my body on a whole new level which lead to healing and a pregnancy. My son is now 1-year-old and I am so thankful for all I learned and continue to learn from Ashlee!"
- Patty (client)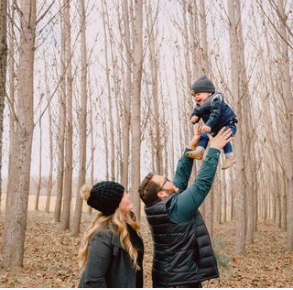 For the last 7 years I've been working with women all around the world. We live in a fallen world but God gives us the tools to be well. I take a different approach than other wellness professionals. My students & clients graduate rather than being stuck in the fad diet hamster wheel.
This is how I healed! I healed my infertility, 3 autoimmune diseases and PCOS that put me in the ER. You're not broken.